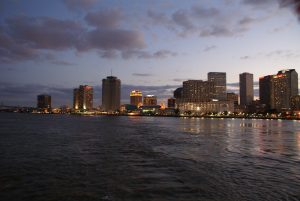 Owning and Managing real estate can often be challenging and time consuming. Some owners have the time, knowledge and skills to do so while others want the advantage of owning or retaining real estate as an investment but they don't want to handle the day-to-day functions and responsibilities or they are not knowledgeable of the current laws. That is where Soniat Realty can help. Soniat Realty offers various management, leasing, sales and maintenance services which allow owners to select those that best fit their needs.
As a full-service real estate company we can review your property, make recommendations for rent amounts, policies, procedures and property upgrades to help maximize the income and increase property value. The Soniat Realty Sales and Management Team listens to the client and evaluate their needs to provide the services that best fit.
Soniat Maintenance Services (SMS) is a subsidiary of Soniat Realty, which provides a full service Facility Management option for commercial and residential property owners which can perform a variety of functions depending on the specific need. We at SMS believe that working together with our clients as a team and being proactive is the best approach in accomplishing our goals. Our staff professionals are trained in the importance of responding quickly, efficiently and cost effectively to meet the needs of the customer.
In addition to our full service package we do offer some services a la carte.
Click here to see a side-by-side comparison of those services.
Click here to request a no-cost management proposal.