READ THIS PAGE CAREFULLY BEFORE SUBMITTING AN APPLICATION.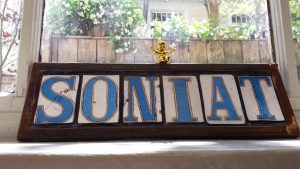 The acceptability of prospective residents is based on the following criteria:
Job Stability – a) eighteen (18) months at present place of employment. b) If fewer than eighteen (18) months at present place of employment, previous employment to be verified.
Earning Power – monthly rental and associated payments must not total more than 30 percent of applicant's gross income. The applicant's total fixed obligations should not total more than 50 percent of gross income.
Current & Previous Residency Record – addresses for the previous two years are to be verifiable. A record of timely rental payments and appropriate care of leased premises is to be confirmed.
Credit – applicant must have satisfactory credit history.
Background Check & Criminal Report – all parties residing in the residence will be subject to a background check and criminal report.
Self-employed – self-employed applicants are to be verified by IRS form 1040 for the previous year.
Salaried Employment – verified through Personnel or Human Resources department and not through a co-worker or immediate supervisor. If it is a small, owner operated business, verify with owner only.
Contingencies
If the applicant does not qualify under Earning Power, applicant may add a guarantor who must meet the above seven (7) criteria and cosign the lease. A separate application and application fee is due from guarantor.
A recently graduated student is an acceptable applicant if he or she meets income and previous residency record requirements, does not have a poor credit record, and has good references.
If applicant has no credit history or previous residency record, property manager may request additional security such as a double security deposit, last month's rent, or a combination of both payable in advance. Acceptance is at the discretion of the Property Manager.
Density Guidelines – we follow the HUD two (2) person per bedroom guideline whether occupants are adults or children. Children sharing bedrooms: under 5 years old can be of different sex; over 5 years old must be of the same sex.
Required Documentation
You will be prompted to include these documents with your online application. If you are unable to do so, you may bring them to our office. Your application will not be processed without this required documentation.
Copy of Drivers License or State ID
Copy of last two pay stubs
Award letter for subsidized income (SSI, Social Security and Disability)
All tenants are required to create a pet/no pet profile through our 3rd party pet screening service to ensure they understand our pet and animal policies: https://soniatrealty.petscreening.com/ . Tenants will be required to provide a photo of their pet, copies their of current immunization records, veterinary contact info, and fill out some additional questions regarding their animal. For tenants who DO NOT have pets, you are still required to fill out a no pet profile confirming you understand our pet policies.
Who Should Apply:
Any person who will be responsible for rental payments
Any person who will be a co-signor
Any person who will be living in the property 18 years and older
Be sure to schedule an appointment to see the inside of the property before submitting an application.
We do not rent any units sight unseen.
Application Fee:
There is a $50.00 non-refundable application fee per applicant.
Security Deposit:
Security deposit by money order or cashier's check should be paid within 24 hours after application approval (NO EXCEPTIONS) to secure this unit for you.
We will continue to show the unit until deposit is received.
To submit an application online click here:
If you prefer not to complete your application online, click here for a printable version.
Sample Forms
Rental Application
Residential Lease
Rules & Regulations
Disclaimer of Personal Property and Personal Injury
Security Deposit Receipt
Pet Addendum
Lead Paint Brochure – English
Lead Paint Brochure – Spanish